Be a Texcare Premium guest and benefit from our exclusive business programme around the entire world of textile care.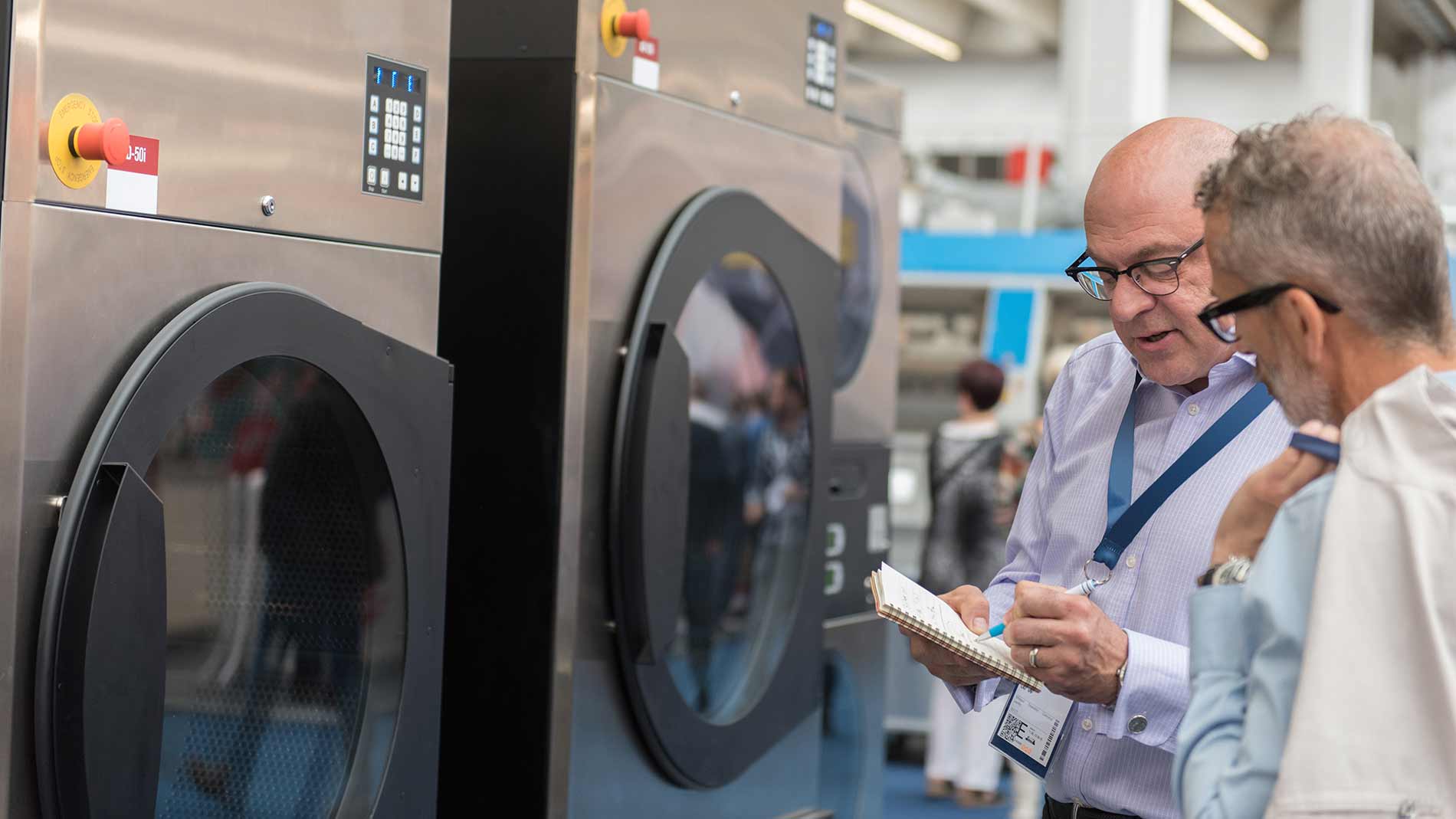 Texcare International showcases the entire world of textile care under one roof. Leading manufacturers and service providers from all over the world present their innovative products and pioneering services here.
As a top decision maker in the textile care sector, we are delighted to invite you to Texcare International 2020 as our Premium guest. The Premium Business Programme gives you the unique opportunity to share experiences with other industry decision makers. Forge new business contacts in the pleasant and relaxed atmosphere of the Premium Lounge.
We invite top decision makers from the laundry and textile cleaning industry with more than 100 employees and/or an annual turnover up from 5 Mio EUR to the Premium business programme.
Your exclusive benefits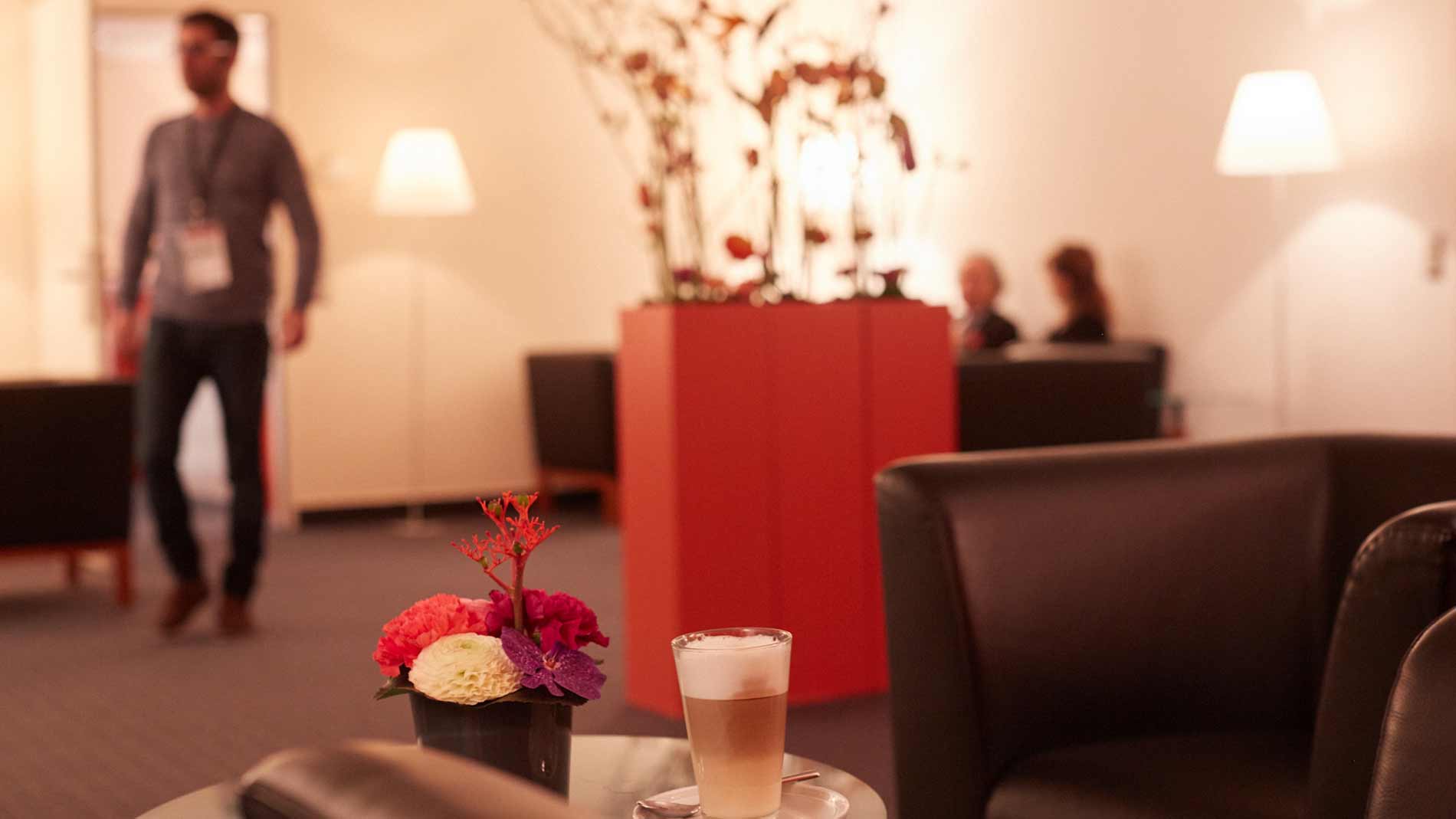 Free admission to Texcare on all days of the fair, including use of the RMV local public transport network to and from the exhibition centre
Use of the exclusive Premium Lounge with all-day catering in a sophisticated ambience
Reserved VIP car parking at the exhibition centre
Free cloakroom service
Terms and conditions for membership in Texcare Premium
(As at: 10/2019)
§ 1 Scope
(1) The use of the website and services offered by Messe Frankfurt Exhibition GmbH (hereinafter referred to as MFE) in relation to the membership in the Texcare Premium business programme, hereinafter called Premium, is subject to the following conditions of membership.

(2) Only top decision makers from the laundry and textile cleaning industry with more than 100 employees and/or an annual turnover up from 5 Mio EUR are entitled to free membership in the Premium business programme.

§ 2 Registration
(1) Prior online registration is required for membership in the Premium benefit programme. At the time of online registration, personal data (including company, name, address, email address, telephone number) will be collected particularly to confirm that the potential member is a specialist retailer and will be treated in accordance with the provisions of data protection legislation.

(2) Members undertake to provide full and accurate information about themselves and their companies, as required by the registration process; they further undertake to inform MFE at texcare-premium@messefrankfurt.com immediately of any subsequent changes to this information.

(3) MFE reserves the right to refuse registration to potential members. The number of members is limited.

(4) After successful registration, applicants will receive an email confirming their membership in the Premium business programme or notification of refusal if the applicant does not conform to the above-mentioned visitor group, or if no more places are available.
§ 3 Services
The services of the Premium business programme are listed on the Premium website. The services that may be called upon through the Premium business benefit programme after confirmation of registration has been received (including free admission ticket etc.) will be available solely to members of the Premium business programme. Services and benefits under the package may not, under any circumstances, be transferred to third parties of any kind. No claim may be made for payment or other alternative in lieu of such services.
§ 4 Rights reserved by MFE
MFE may at all times revoke acceptance of the membership in the Premium business programme, without any obligation to give a reason of any kind and, in particular, if a member:
a) has given incorrect information at the time of registration,
b) has infringed these terms and conditions.
§ 5 Members' obligations
Members must inform MFE immediately, if at any time they become aware that third parties have misused members' details and material.
§ 6 Visual and audio recordings
For all current and future media, the member agrees that the MFE or third parties commissioned by the MFE are entitled, in the context of the Premium business programme and associated services, such as in presentations or tours, to create recordings of the individual, even going beyond reproducing an event from the present day, and to edit them in whole or part and, also in an edited form, to duplicate them, to send and present them, also in audio-visual media, particularly for purposes of advertising the Premium business programme and the MFE, inc. the companies affiliated with it in the sense of Sec. 15 AktG (German Stock Corporation Act).
§ 7 Liability
(1) MFE shall not be liable for any material defects or defect of title (in particular, accuracy, freedom from error, freedom from industrial property rights or copyright with regard to third parties, completeness and/or serviceability) in respect of any services or information provided free of charge at texcare.com/premium, unless it results from gross negligence or wilful misconduct.

(2) MFE expressly distances itself from the content of the websites of others, for which there may be direct or indirect links at texcare.com/premium, MFE accepts no liability for either the content or the web pages. Responsibility for the content of such sites remains solely that of the individual provider.

(3) Downloads are undertaken at one's own risk. MFE accepts no liability for damage, such as may occur, through no fault of their own, as a result of downloading, installing, saving or using the software or content of their website.
§ 8 Changes to the terms and conditions
MFE reserves the right to change these terms and conditions at any time. This applies particularly to changes that are required as a result of compelling statutory regulation. Any such changes will be communicated to members by email or newsletter. They will be deemed to have been accepted, unless members decline to accept the change(s) within 14 days either by post or by email. In cases where members decline the changes, MFE reserves the right to cancel their contractual agreement with the member(s) within a month of receipt of notification of unwillingness to accept the new conditions.
§ 9 Opportunity to decline usage of data
Irrespective of and in addition to the statutory obligations pertaining to data storage, members may at any time withdraw their permission for their data to be stored, processed or used. For this they can simply contact us by email at the following address: privacy@messefrankfurt.com. In order to ensure that all requests not to use given member data for advertising or publicity purposes will be respected, the data of those who make such a request will be held in a separate, suitably blocked, list.
§ 10 Final condition
These terms and conditions and the contract to which they pertain are subject to the law of the Federal Republic of Germany. The court of jurisdiction is Frankfurt am Main.
Registration at Texcare Premium
Register for the Business Programme by 18 October 2020 and enjoy a host of exclusive benefits.
Register now
Contact
Any questions about Texcare Premium? Please phone or e-mail us:
Tel. +49 69 69 – 75 75 – 5990