Professional textile care – perfectly hygienic and highly automated – is playing an increasingly important role in the growth markets of the world. Manufacturers and customers can link up and do business at the Texcare trade fairs of Messe Frankfurt. In addition to the classic trade-fair format, 'Texcare Forums' aid the exchange of information, the transfer of knowledge and the presentation of new markets.
Messe Frankfurt expands its portfolio with Clean Show US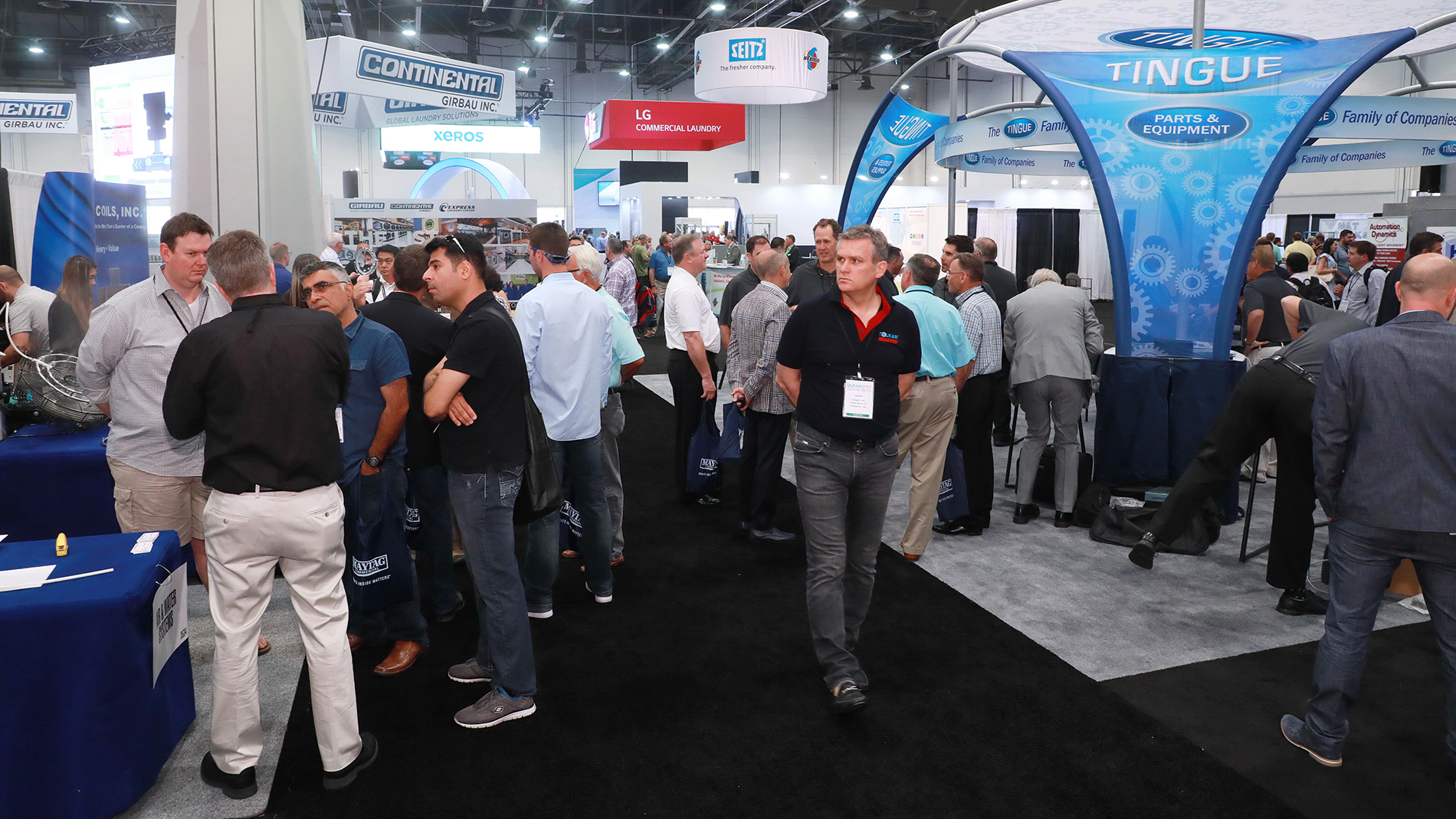 Messe Frankfurt has purchased the largest trade fair for textile care in the Americas. The Clean Show is held every two years rotating throughout the US.
Further information
Next event: JET Expo presented by Texcare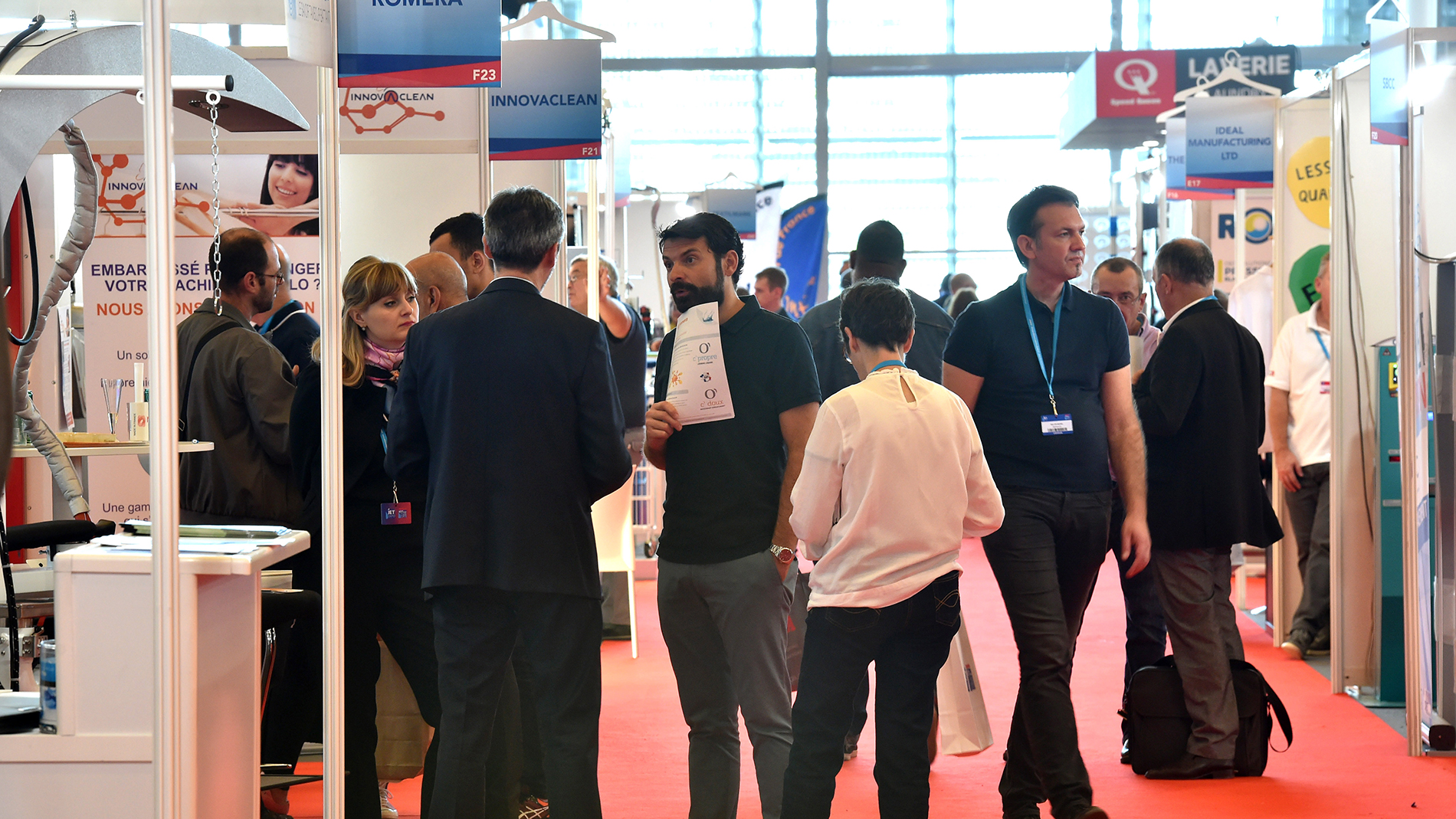 As of December 2018, Messe Frankfurt France is the new owner of the French professional textile care fair: JET Expo presented by Texcare. JET Expo presented by Texcare is held every two years and is geared towards all French-speaking markets. The next 8th edition will take place from 19 – 21 Mai 2019 at the Paris Expo Porte de Versailles exhibition center, Hall 7.1.
Further information about JET Expo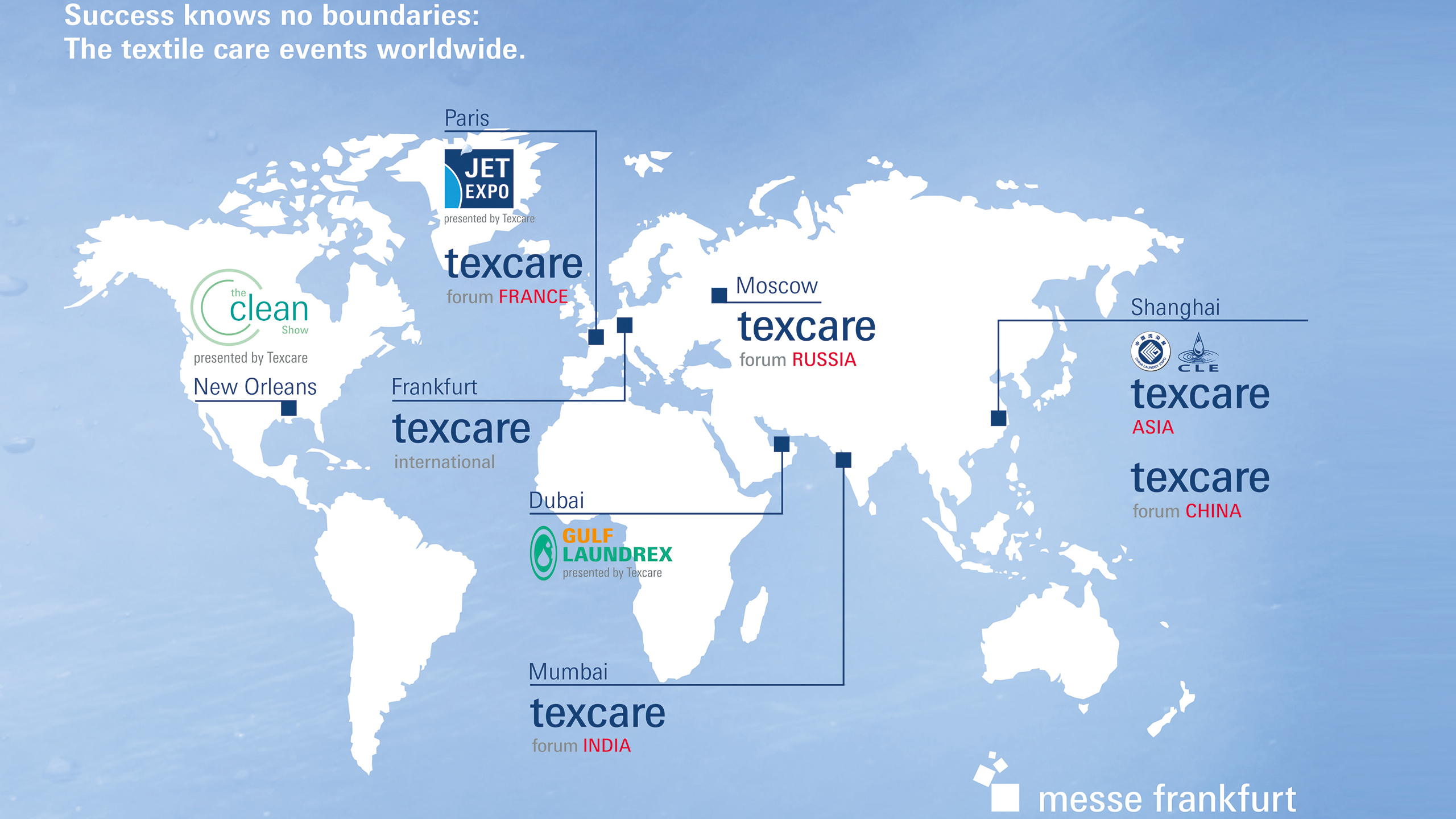 Date: 20.06.2020 - 24.06.2020
Country: Germany
City: Frankfurt am Main
Internet: http://www.texcare.com
Email: texcare@messefrankfurt.com
Add the dates in to your calendar

Date: 19.5.2019 - 21.5.2019
County: France
City: Paris
Internet: http://www.jet-expo.com/

Date: 20.5.2019 - 21.5.2019
County: France
City: Paris
Internet: http://www.jet-expo.com/

Clean Show USA
Date: 20.6.2019 - 23.6.2019
Country: USA
City: New Orleans
Internet: https://www.cleanshow.com/

Date: 25.9.2019 - 27.9.2019
Country: China
City: Shanghai
Internet: http://www.texcare-asia.com
Email: texcareasia@china.messefrankfurt.com


Date: Autumn 2019
Country: Russia
Stadt: Moscow
Internet: http://www.texcare-forum-russia.ru.messefrankfurt.com
Email: natalia.markova@russia.messefrankfurt.com

Date: 15.10. - 17.10.2019
County: United Arab Emirates
City: Dubai
Internet: http://mectw.com/
Email: mary.ann.romano@uae.messefrankfurt.com

Termin: 2019
Land: China
E-Mail: Juanna.Feng@china.messefrankfurt.com

Date: 2020
Country: India
City: Mumbai
Internet: http://www.in.messefrankfurt.com
Email: vinay.bhati@india.messefrankfurt.com

Interclean
Date: 3.10.2019
Country: Czech Republic
City: Prague
Internet: http://interclean.cz/
Email: zaklova@apac.cz