Professional textile care – perfectly hygienic and highly automated – is playing an increasingly important role in the growth markets of the world. Manufacturers and customers can link up and do business at the Texcare trade fairs of Messe Frankfurt. In addition to the classic trade-fair format, 'Texcare Forums' aid the exchange of information, the transfer of knowledge and the presentation of new markets.
Next event: Gulf Laundrex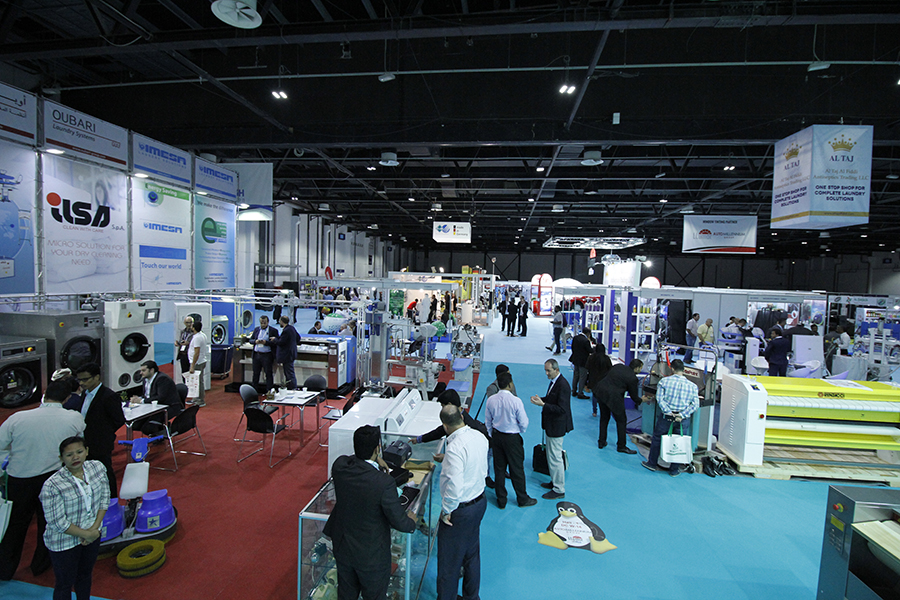 Gulf Laundrex presented by Texcare from 13 to 15 November 2018 in Dubai is the leading trade fair for textile care in the United Arab Emirates and Gulf region. The event will be taking place under the umbrella of Middle East Cleaning Technology Week – the event which bundles the entire cleaning sector in the region.

Date: 20.06.2020 - 24.06.2020
Country: Germany
City: Frankfurt am Main
Internet: http://www.texcare.com
Email: texcare@messefrankfurt.com
Add the dates in to your calendar

Date: 13.11.2018 - 15.11.2018
County: United Arab Emirates
City: Dubai
Internet: http://mectw.com/
Email: mary.ann.romano@uae.messefrankfurt.com

Date: Autumn 2019
Country: China
City: Shanghai
Internet: http://www.texcare-asia.com
Email: texcareasia@china.messefrankfurt.com


Date: 20.01.2018 - 20.01.2018
Country: India
City: Mumbai
Internet: http://www.in.messefrankfurt.com
Email: vinay.bhati@india.messefrankfurt.com

Termin: 15.05.2018 - 18.05.2018
Land: China
E-Mail: Juanna.Feng@china.messefrankfurt.com

Date: 17.10.2018
Country: Russia
Stadt: Moscow
Internet: http://www.texcare-forum-russia.ru.messefrankfurt.com
Email: natalia.markova@russia.messefrankfurt.com

Interclean
Date: 20.09.2018 - 21.09.2018
Country: Czech Republic
City: Brno
Internet: http://interclean.cz/
Email: zaklova@apac.cz