++ New dates: the next Texcare International to be held from 27 November to 1 December 2021 ++
In view of the worldwide situation caused by the corona pandemic, as well as the associated restrictions on large-scale events and travel, Messe Frankfurt and its partners, the German Dry Cleaning Association and VDMA Textile Care, Fabric and Leather Technologies, have decided to further postpone Texcare International.
The world's leading trade fair for textile care will be held in Frankfurt am Main from 27 November to 1 December 2021.
The costs for 2020 visitor admission tickets will be refunded and all ticket buyers contacted by email over the coming days.
> FAQ - answers to frequently asked questions for exhibitors and visitors
Should you have any questions, please do not hesitate to contact us on telephone number +49 69 7575-0 or use our contact form.
Here, you will find press releases, photos and further information about Texcare.
Accreditation
Online accreditation for Texcare Interntaional will be available from summer 2020. Please have your digital legitimation ready for the process.
Newsroom Textile Care, Cleaning and Cleanroom Technologies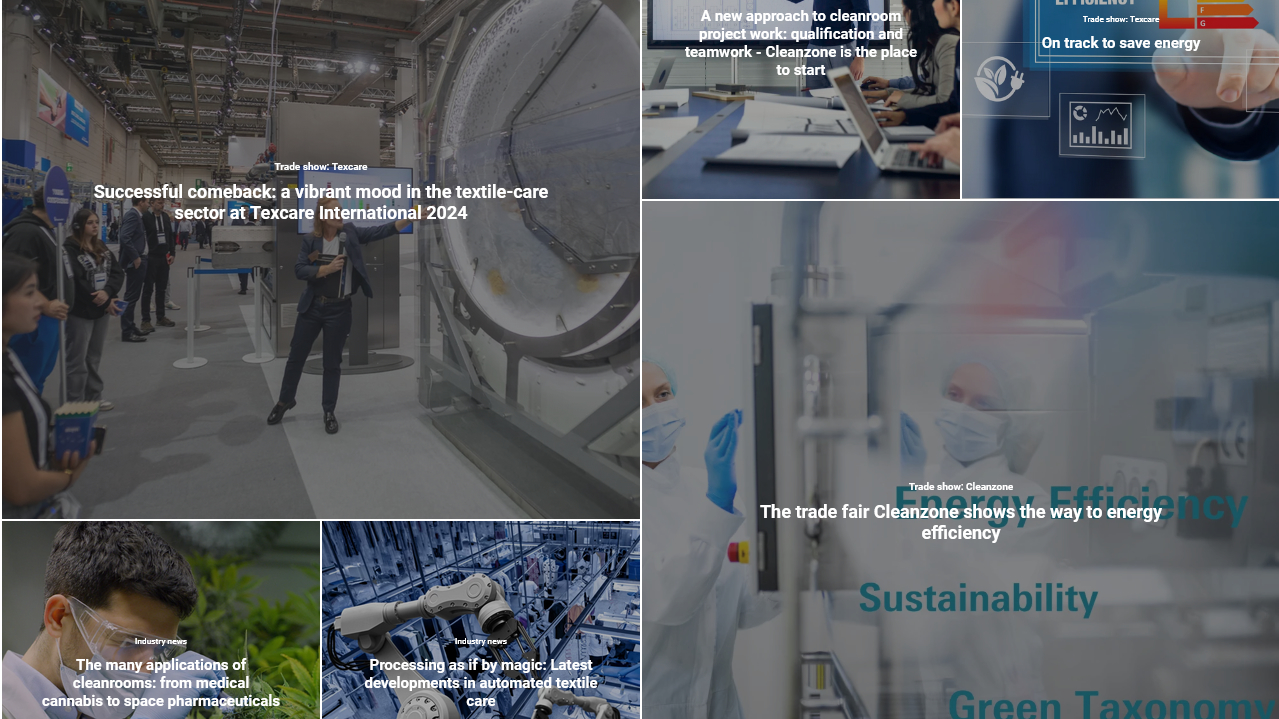 Whether China, India, Russia, the U.S, Germany or Dubai: Messe Frankfurt now holds events for textile care in all major economic regions of the world. In the newsroom Textile Care, Cleaning and Cleanroom Technologies you get the latest news about our textile care events worldwide.
To the Newsroom