Messe Frankfurt is centrally located at the heart of Europe. In Frankfurt and its surroundings you will find a large selection of hotels. Here you will find the most important information about your arrival as well as tips for your stay.

++ New dates: the next Texcare International to be held from 27 November to 1 December 2021 ++
In view of the worldwide situation caused by the corona pandemic, as well as the associated restrictions on large-scale events and travel, Messe Frankfurt and its partners, the German Dry Cleaning Association and VDMA Textile Care, Fabric and Leather Technologies, have decided to further postpone Texcare International.
The world's leading trade fair for textile care will be held in Frankfurt am Main from 27 November to 1 December 2021.
The costs for 2020 visitor admission tickets will be refunded and all ticket buyers contacted by email over the coming days.
> FAQ - answers to frequently asked questions for exhibitors and visitors
Arrival & Stay
If you, as a Texcare visitor, have any questions about your travel booking, please contact your contractual partner directly – that is, Deutsche Bahn AG, Deutsche Lufthansa AG or other service providers. All the details required for this can be found in the cancellation policy that you received from the respective contractual partner when you made your booking. The same applies to reservations or bookings for hotels / guest houses.
> Further information about rebooking options of Lufthansa Group
If you have any further questions, please call +49 69 7575 – 0 or use our contact form.
Arrival to the exhibition center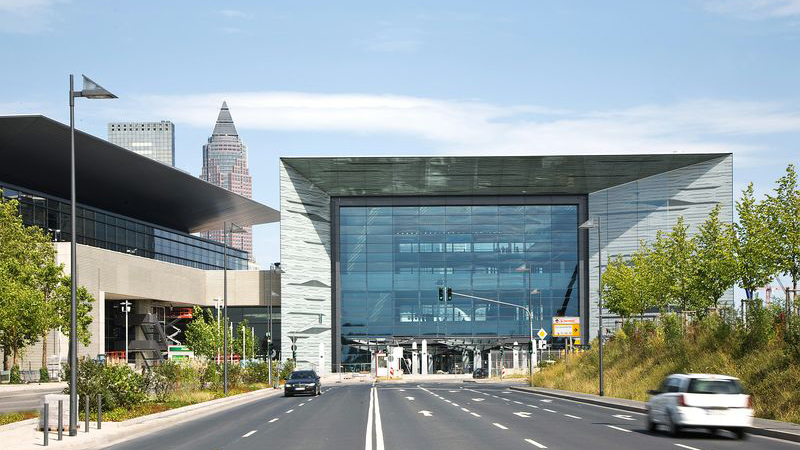 Thanks to its excellent transport connections, Messe Frankfurt can be reached quickly and easily by air, train or car. Below you will find important information about your arrival as well as parking facilities.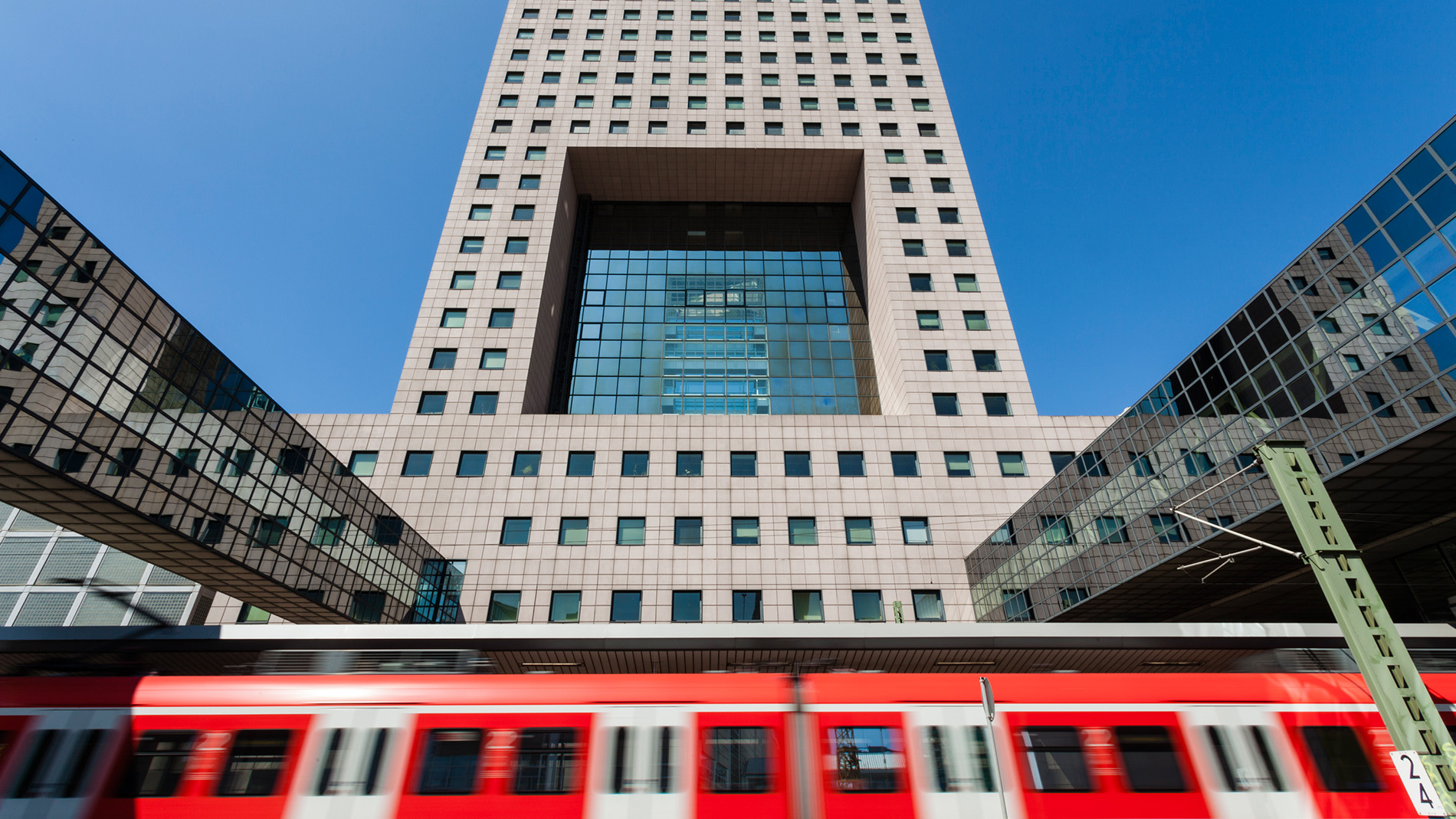 Frankfurt Central Station is only a few hundred metres away from Messe Frankfurt. The underground station there provides fast direct access with the S-Bahn suburban trains and U-Bahn underground trains.
From Frankfurt Central Station, you can get to the exhibition grounds:
By taking a taxi to the City/Festhalle entrance, the Portalhaus entrance, the Galleria entrance or to the entrance "Ludwig-Erhard-Anlage" (LEA)/Congress Center.
With the underground line 4 (in the direction of Bockenheimer Warte) one stop to "Festhalle/Messe".  Here you can reach directly the City/Festhalle entrance and the entrance "Ludwig-Erhard-Anlage" (LEA)/Congress Center.

With the S-Bahn suburban train S3 (in the direction of Bad Soden), S4 (in the direction of Kronberg), S5 (in the direction of Bad Homburg/Friedrichsdorf) or S6 (in the direction of Friedberg/Gross Karben) to the second stop, the S-Bahn station " Frankfurt (Main) Messe", then go to the "Torhaus" entrance.
With tram lines 16 and 17. You can reach the tram stop by going out the main exit of Frankfurt Central Station and crossing the station forecourt. The destination, "Festhalle/Messe" is the third stop. Here you can reach directly the City/Festhalle entrance and the entrance "Ludwig-Erhard-Anlage" (LEA)/Congress Center.
On foot in ten minutes along the street "Düsseldorfer Strasse" via "Platz der Republik" and "Friedrich-Ebert-Anlage". The pyramidal top of the Messeturm tower makes it easy to find your way. The City/Festhalle entrance and the entrance "Ludwig-Erhard-Anlage" (LEA)/Congress Center.
Your ticket entitles you to travel by public transport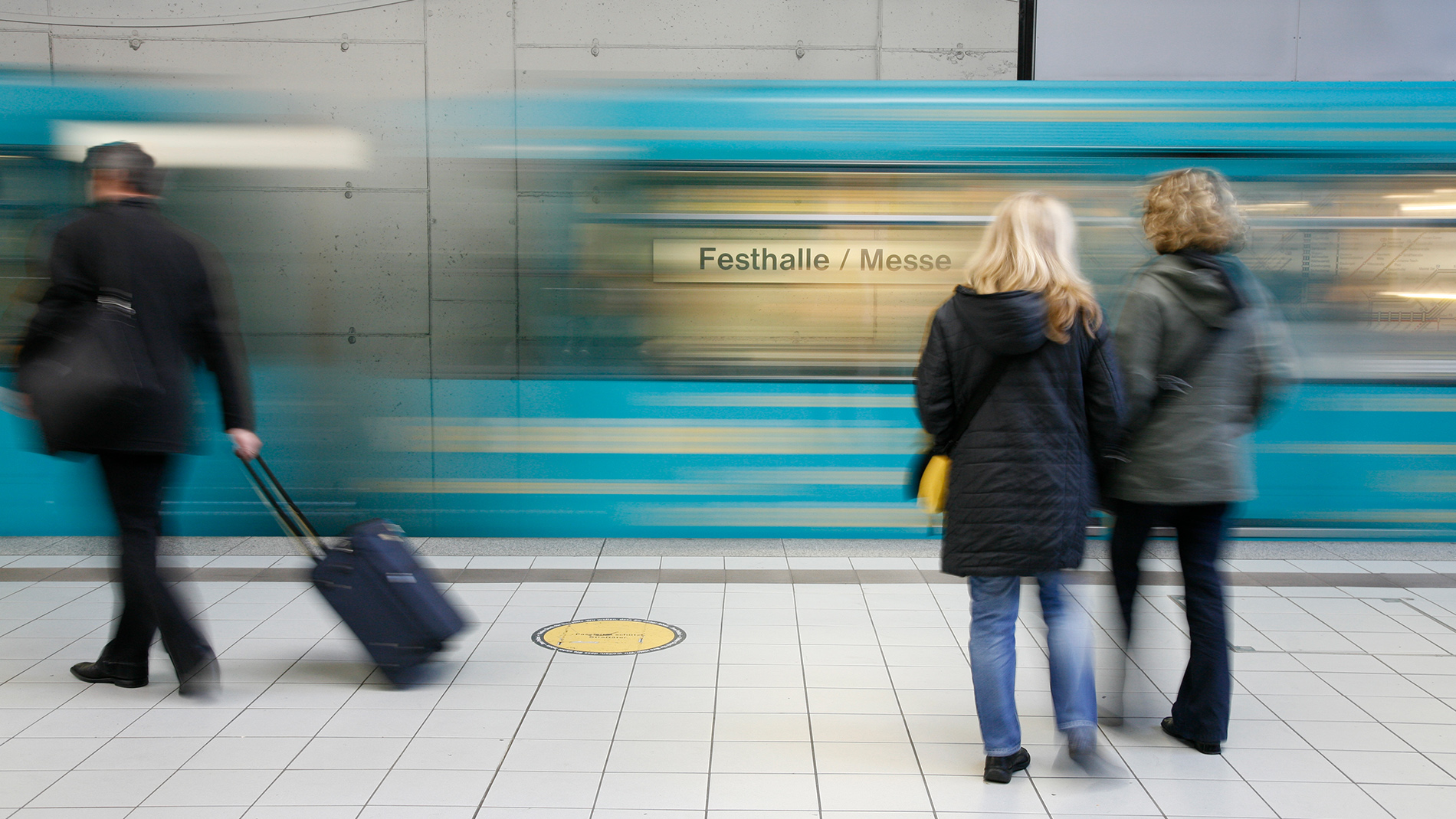 Trade fair admission tickets that bear the symbol of the RMV network are also valid for travel on public transportation (except for admission vouchers and complimentary tickets). These include free travel to and from Messe Frankfurt on the public transportation network within the Rhein-Main-Verkehrsverbund (RMV) area. One-day tickets purchased at the ticket office are only valid for public transportation on the return journey from the trade fair. The online ticket can only be used in the RMV public transport network in connection with a valid ID card or passport. Admission vouchers exchanged online also entitle holders to travel free on the RMV network.
In addition, tickets for underground, light rail and tram travel are available at all RMV ticket machines.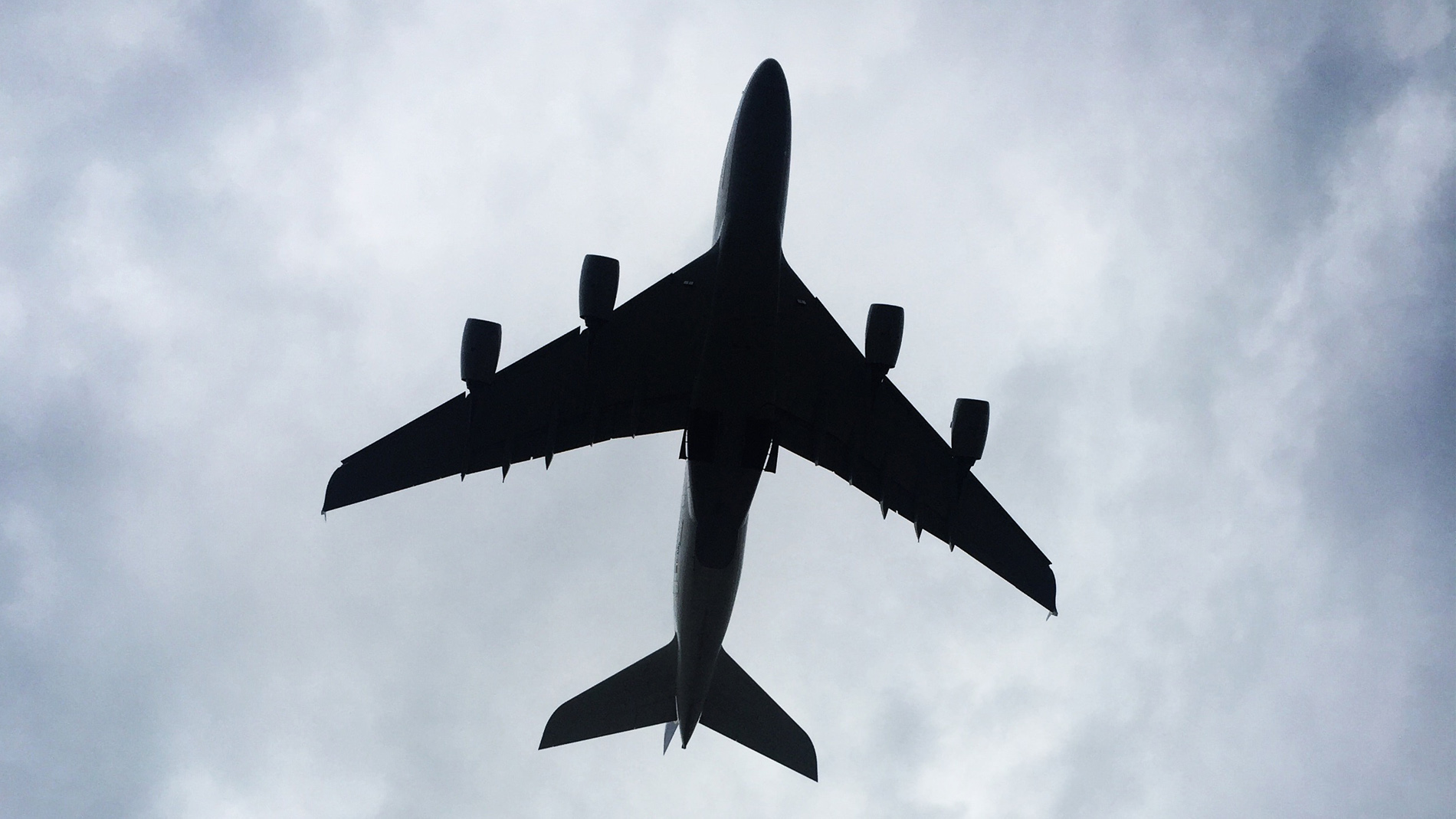 From Frankfurt Airport, you can take a taxi to one of three different entrances to the exhibition grounds: the City/Festhalle entrance, Galleria entrance or Portalhaus entrance.

From the airport, you can take the suburban train lines S8 or S9 (in the direction of Hanau or Offenbach Ost) to Frankfurt Central Station. Suburban train lines S3, S4, S5 and S6 will then take you directly to the trade fair grounds (station: "Frankfurt Messe"). Detailed information can be found in the section "Arriving by train and public transport".
The Messe Frankfurt shuttle bus runs from the bus station in Frankfurt Airport Terminal 1 via Terminal 2 to the exhibition grounds every 15 minutes. The journey takes approx. 15 minutes.
Special offer to textile care associations
Messe Frankfurt supports international textile care associations in planning their trip to Texcare International. For further information please contact Sabine Preiss.
Accommodation in Frankfurt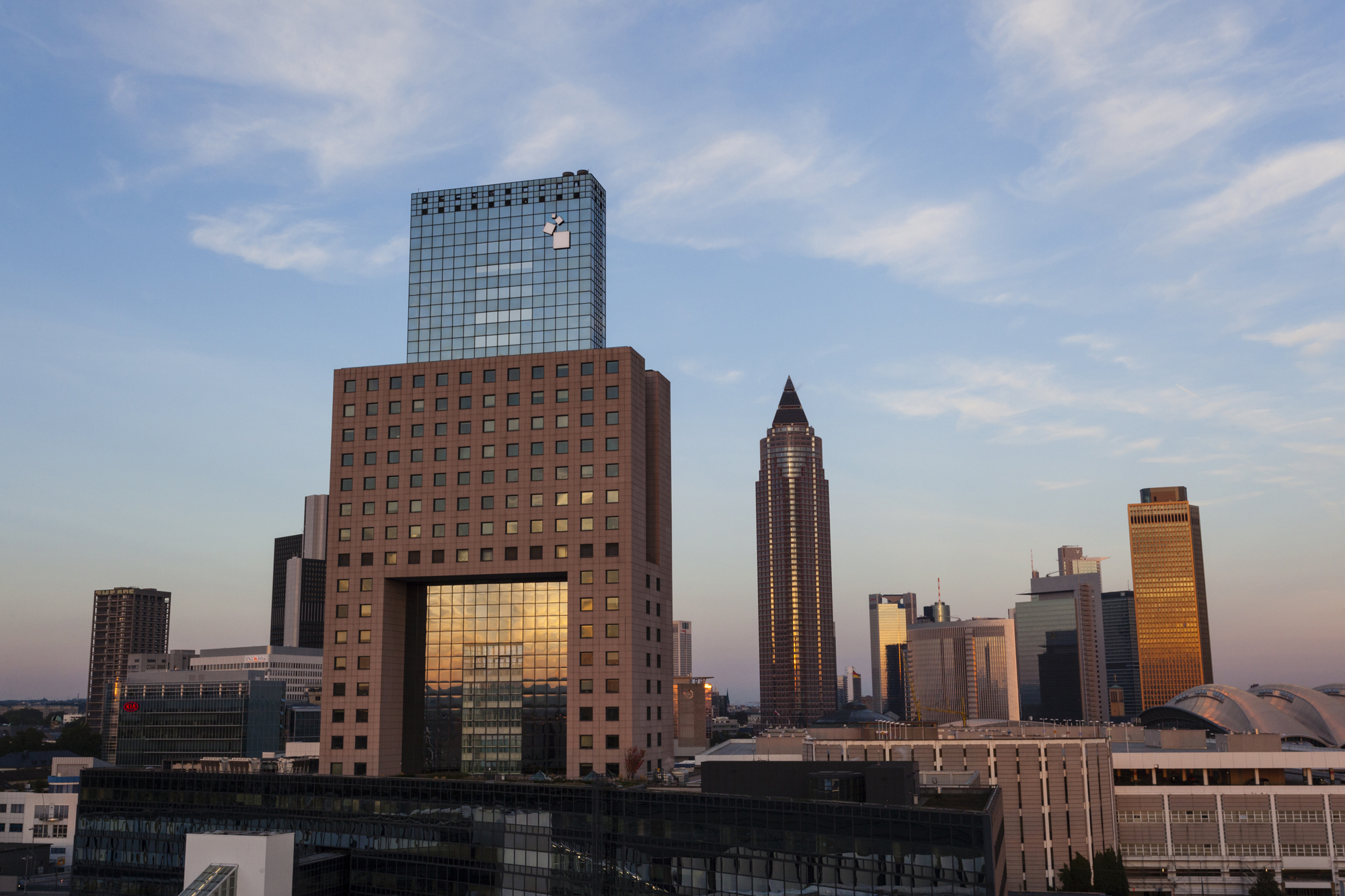 Frankfurt plays host to the world. From guesthouses to luxury hotel suites, the right accommodation for any guest can be found here. with a total of 5,000 beds within a 15-minute walking distance of Messe Frankfurt.
Book your accommodation for your stay:
Motorhome parking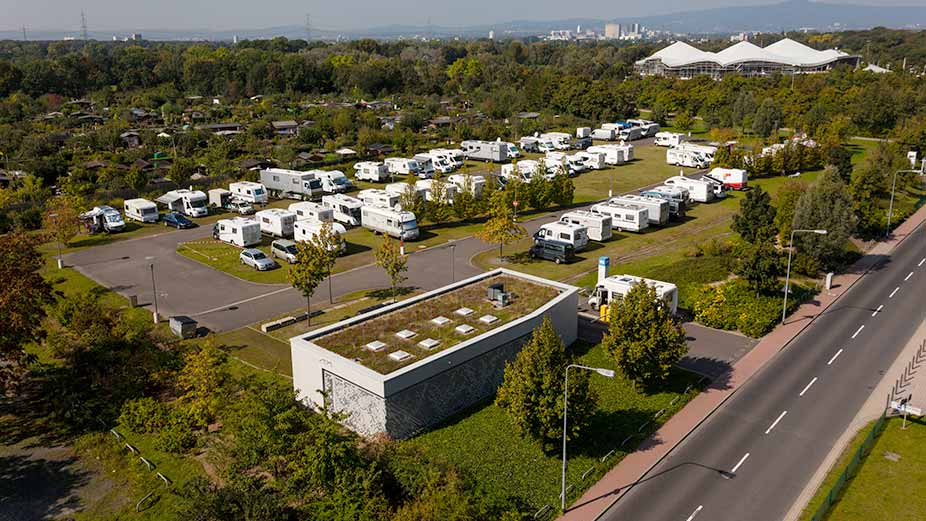 Parking spaces without infrastructure (i.e. without electricity and water connections) are available in Messe Frankfurt's visitor car parks for motorhomes.
You can find information about nearby campsites in Frankfurt here: Information on campsites in Frankfurt (via frankfurt.de)
Information for your barrier-free trade fair visit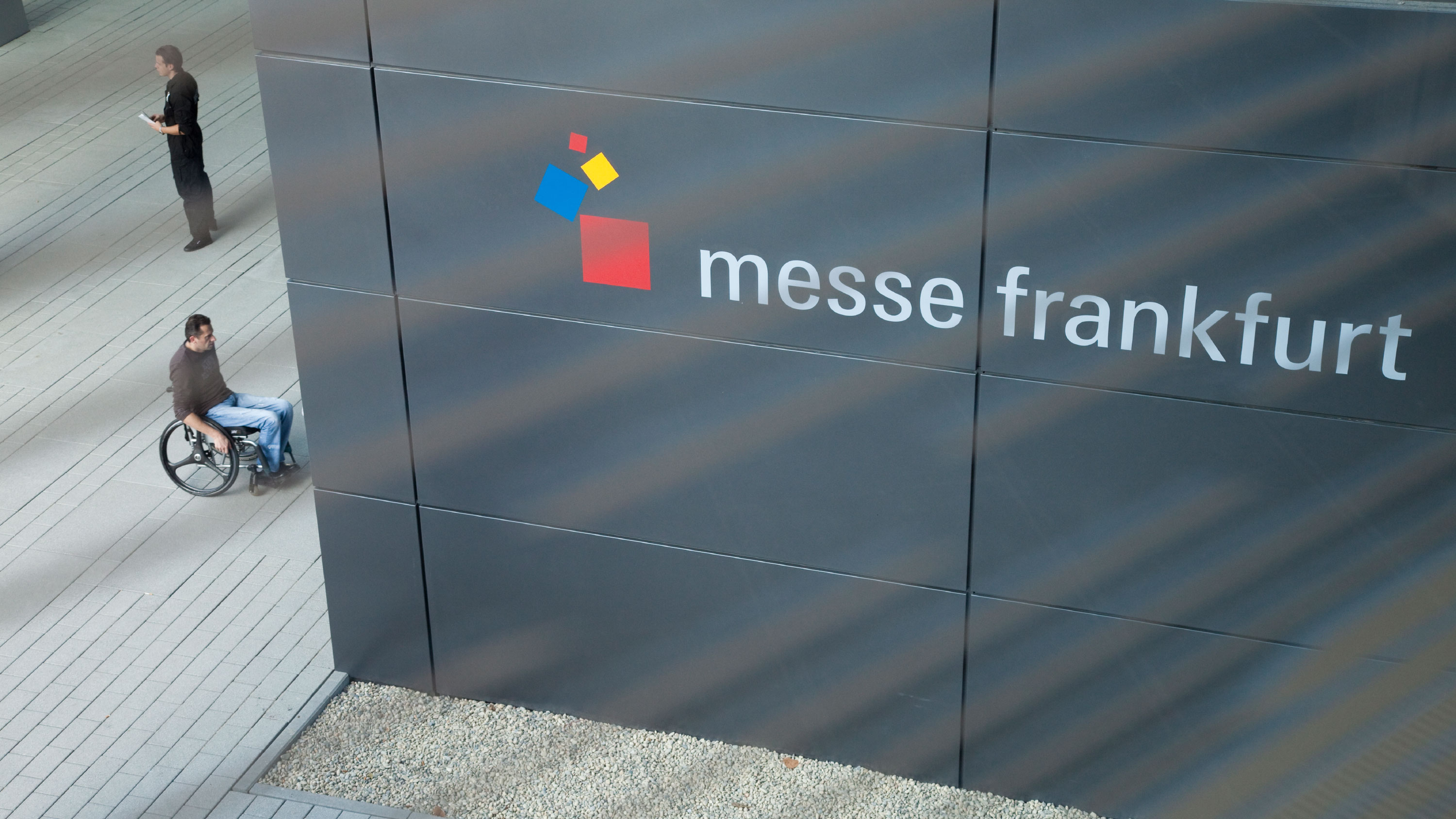 If you require someone to accompany you during your trade fair visit, he/she will be granted free admission upon presentation of your disability pass.
For your questions, suggestions or tips, our information hotline for people with disabilities is always at your disposal.
Phone + 49 69 75 75-69 99
barrier-free@messefrankfurt.com