Texcare International brings the global textile-care sector together in Frankfurt am Main every four years. The focus is on the technical innovations of the rapidly developing sector and on meeting and exchanging knowledge with business partners from all over the world. In preparation for the upcoming event, Messe Frankfurt has now conducted a detailed exhibitor and visitor survey, both nationally and internationally. The result: a clear vote for a change in the sequence of days, a dense programme on four trade fair days with a majority preference for an autumn date and more offers for learning and networking. Texcare International 2024 will therefore be held in Frankfurt am Main from Wednesday, 6 to Saturday, 9 November 2024.
Kerstin Horaczek, Vice President Technology Shows, Messe Frankfurt: "For us as organisers, it is important to have our ears to the pulse of the industry and the people Texcare serves. The talks with the industry have once again shown how important it is for them to exchange ideas with each other. We are pleased to be able to respond to the changing needs of the participants with the new timeframe and to be able to show them: It is in close cooperation, that we successfully continue to develop the event. Needless to say, this also applies to the content that will now follow."
Trend topics for 2024: this is what the industry says
The participants were also asked about the current challenges for textile care companies in the time after Covid. The automation of work processes as a measure against the shortage of skilled workers, increasing efficiency and quality, and securing energy supplies emerged as the most important topics for visitors. The reduction of emissions was also rated as relevant. The topics mentioned illustrate the influence of the global political situation on the textile care industry: high energy costs, supply shortages, the war in Ukraine and the advancing climate change represent challenges that require new solutions.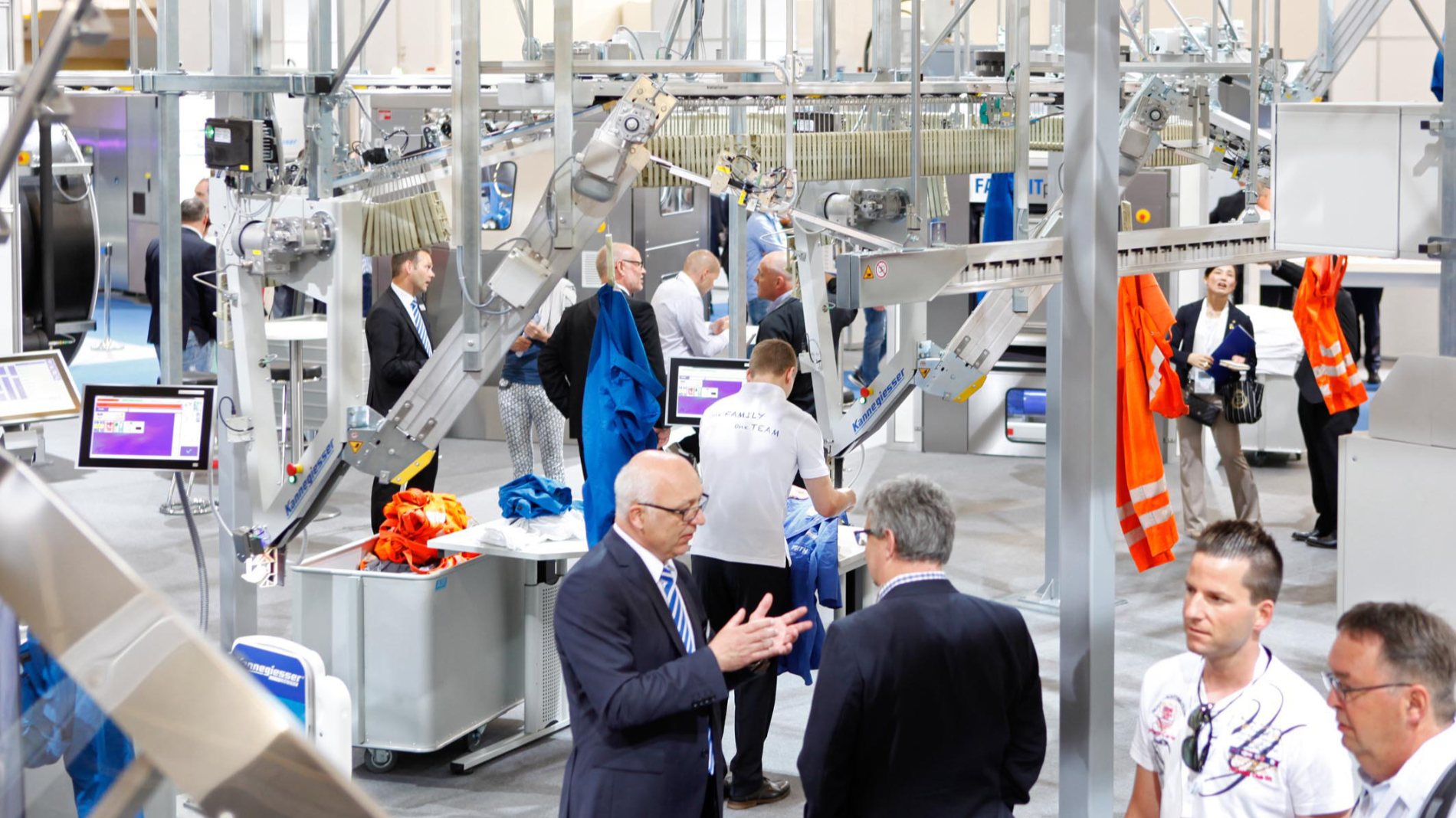 Further results and the final thematic focus of Texcare 2024 will be announced in the course of the year. The start of exhibitor registration for Texcare International will be in September 2023.
Texcare International – World market for modern textile care from 6 - 9 November 2024
Messe Frankfurt offers the industry further events for textile care in important economic regions of the world. From 25 to 27 September 2023, Texcare Asia & China Laundry Expo is the industry meeting place for the dynamic Asian markets. In France, preparations are already in full swing for Texcare France from 25 to 27 November 2023. The next The Clean Show will be held in Orlando, USA, from 23 to 26 August 2025. For further information on Messe Frankfurt's textile care fairs and forums, please visit www.texcare.com/brand or www.textile-care.messefrankfurt.com/newsroom.
Press information and photographic material:
Follow us:
Background information on Messe Frankfurt
The Messe Frankfurt Group is one of the world's leading trade fair, congress and event organisers with their own exhibition grounds. With a workforce of some 2,200* people at its headquarters in Frankfurt am Main and in 28 subsidiaries, it organises events around the world. Group sales in financial year 2022 were around €450 million*. We serve our customers' business interests efficiently within the framework of our Fairs & Events, Locations and Services business fields. One of Messe Frankfurt's key strengths is its powerful and closely knit global sales network, which covers around 180 countries in all regions of the world. Our comprehensive range of services – both onsite and online – ensures that customers worldwide enjoy consistently high quality and flexibility when planning, organising and running their events. We are using our digital expertise to develop new business models. The wide range of services includes renting exhibition grounds, trade fair construction and marketing, personnel and food services.
Sustainability is a central pillar of our corporate strategy. Here, we strike a healthy balance between ecological and economic interests, social responsibility and diversity.
For more information, please visit our website at: www.messefrankfurt.com/sustainability
With its headquarters in Frankfurt am Main, the company is owned by the City of Frankfurt (60 percent) and the State of Hesse (40 percent).
For more information, please visit our website at: www.messefrankfurt.com
* Preliminary figures for 2022